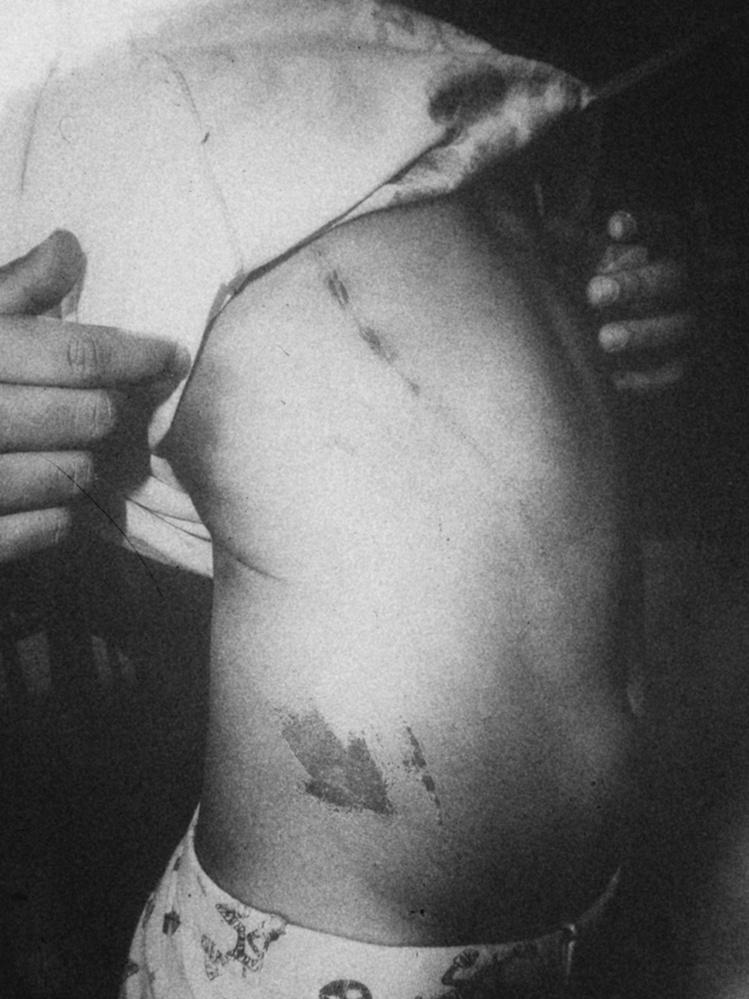 Let's start with a small presentation, who is Davide Tronci?
My name is Davide Tronci, I'm 48 years old. I live and work in Cagliari, a beautiful city overlooking the sea in the southern Sardinia. I graduated from art school and my interest field has always been focused on art since ever.

How far away from what you felt the first time today? How different are the feelings you felt the first time from what you feel now?

I started to photograph about six years ago, after attending some basic photography courses. In 2015-2016, I had a turn as photographer, after taking part in an introspective and personal reportage course. At first, I got confused, because I didn't have any specific plans and then, after a serious loss in my family, something moved on and a whole new world was opened up inside and outside me. Now, when I shoot, I am more conscious than before and so I go straight to the point.

What is your relationship with your home, Sardinia?

Hate and love. My feelings are controversial. It's a little tight. Maybe it's because it's an island. I love every inch of my land, the sea, the woods as well as the stones, which it is made. I hate the way we think. Our tendency of putting down our heads waiting for someone else, who does something for you.

Which authors have influenced you? If there are any.

My favourite photographers are Michael Ackerman, Antoine d'Agata, Daidò Moriyama, Nan Goldin. I follow Massimiliano Perasso, Elton Gllava, Igor Pisuk, Lilly Lilac (Lilly Zoumpouli) e Alisa Resnik as well.

More head or more stomach? Is the head or the stomach more important?
It depends. Let's say 30 % head and 70 % stomach. There are some situations, which sounds like a punch in the stomach.. They hit you and you have to be ready to shoot whitout thinking.

Some photographers have the ability to catapult you into their world spontaneously, usually this kind of photography is preparatory for the viewer; it helps you perceive how much the photographer's sensitivity makes a difference. If you add the word "sentimental" (not in a limitative sense, but something about ties, feelings) to your work, am I off the mark? What would you call it?
I answer you with a sentence an editor told me some time ago "Your pictures have the sensitivity a female photographer and perhaps more than a really human person." Maybe I would call it just like that ".

Are there types of photography that you're not interested in? If so, which ones?

I follow almost all photographic genres, as long as they push some emotion. I am not choosy.

Do you dream a lot? Do you have recurring dreams? If so, tell us a dream.

Let's say I don't dream so much o maybe i don't remember them. My pictures reflect my personal experience, my personal emotions, my anxiety, my panic attacks, my temporary state of depression, in particular my desire of telling something.

A photo you're particularly fond of? Show it to us.

How much courage does it take to be a good photographer?

In my opinion, if you want to be a good photographer, it takes a lot of courage, because in addition to photographing what you see. you have to show yourself.

In a hypothetical podium, where would you put honesty? And what would be the other two values that you consider indispensable in a photographic work?

Definitely, I would put it in the first place. In my opinion, honesty is everyting, but not just in a photography field. Courage in the second place and the tecnique in the third. A little tecnique never hurts.

One or more obsessions. If you have any.

I am a person very precise, even too much. I always struggle not to be. Let's tell me, my obsession in photography is my son. He is always present in my work. It's reflect myself.

What drives you to take pictures and what drives you not to take them?
Usually, I don't shoot a lot. It depends on my mood. Let's say I am more prolific during my dark times. I try to push away from banality.

Thanks for the talk!
thank you for the interview
If you want know some more about my photography and my books you can find me here: