Let's start with a small presentation who is Guido?
I'm born and raised in Rome. I am a passenger who testifies his present. I try to put together fragments of my life that include past and visions of the future. I am attracted to the different, a friend of the opposite and of error. I am interested in understanding and meeting people, understanding their beauty and fragility. In my long personal reflections I travel between worlds and stories, contemplating places, moments and shapes. Photographer for inner necessity, to be able to observe some parts of me and after some time to remind me of experiences and emotions lived. I retrace some traces of the past, a way to better understand and reconcile myself with parts of me still active and not always clear to my awareness.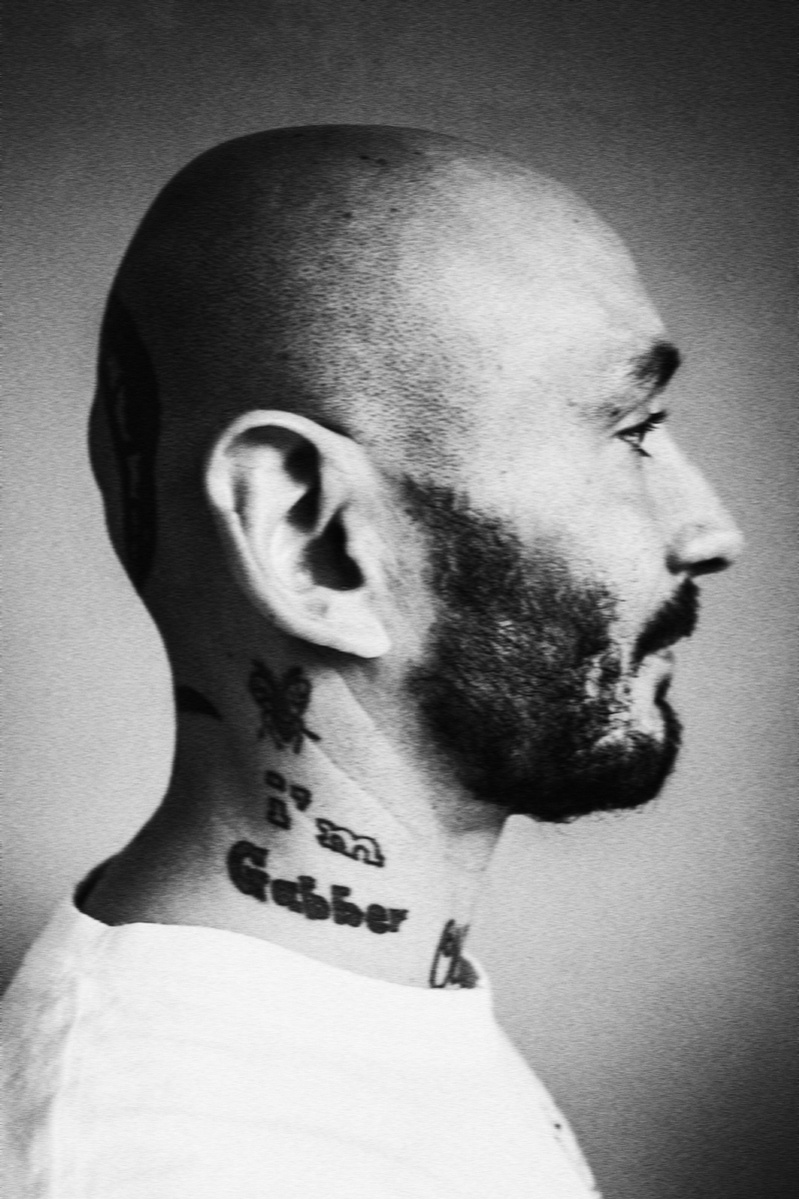 When did you start taking pictures? Do you remember what it felt like?
I started photographing during a trip to Scandinavia, initially I just wanted to have a memory of these experiences, then with the help of some friends it became something more and more serious, and afterwards in the end a real lifestyle.
Do you think photographers should keep their egos out of their work?

I don't know what others have to do, for me every change of perspective is both liberating and frightening, I inevitably try not to feel that security in a world of random connections, linear time and awareness of the other's perspective. I am not looking for order, continuous approvals, I try to destroy any certainty that consciousness and the mind tries to build.
Which authors have influenced you? If there are any. They don't have to be photographers, they can be directors, writers, comic book authors, musicians.

Surely I have been influenced by many friends that I have, many of them photographers who have helped me a lot in developing my creativity. Following some of them has given me a lot of growth. also being an assistant was a great path. I have always taken a bit from everyone, I come from graffiti, from youth subcultures, from the street, in general I love photographers who work on their life to try to understand more and more existence.
Your prison project is a punch in the stomach. You want to tell me how it went? How did it feel, what marks did it leave on you?

I initially wanted to curate an exhibition inside some prisons in Italy, asking to great authors to donate their works to embellish places of suffering and isolation such as prison. subsequently I understood that the interaction with the prisoner and the photographs made the project more complete on a therapeutic level and I decided to ask the prisoners to write stories of what they felt while looking at the photographs. I chose this path because I wanted them to tell about. I often use photography to tell myself through others, when I work in social issues I always try to have a human experience before the result of the images. The work then comes automatically, if certain mental resistances are released and a relationship of mutual trust is established. themselves, to bring out emotions that prison often tends to repress.I believe that prisoners find it difficult to remember emotions, because feeling of feelings can hurt psychologically and emotionally, the project is linked to memory, to overcome certain mechanisms and to get rid of negative emotions.photography creates connections, inside the prison while portraits were made many inmates met and became friends, the photos that I took during the meetings were kept in their cells for several months, as if they were the only one dear thing they had in there. I personally understood that you should never judge a person, prison teaches you that we are all the same and you can improve on the mistakes made.
Guido wakes up in the morning. What's the first thing he thinks?

I try not to think but to feel.
A photo you're particularly fond of? Show it to us.

At the end I am very attached to the portraits, to the feeling that transpires from the frame, from the contrasts, the shadows and the shapes. I am tied to many images and perhaps this is often the problem, letting go of more.
Is it implied in photography to feel empathy?

yes it is absolutely fundamental to create an empathy with what you have in front of you, you must have the emotion to try to translate reality with your own eyes, to create something surreal. Tell me an anecdote, something curious that happened while you were shooting. In prison while I was documenting my project, I was so absorbed in the context and I was letting myself go and integrating with the boys that I was often mistaken for a prisoner, for one of them. this is what I want to become in the situations that I photograph, part of them.
One or more obsessions. If you have any.

I am obsessed with the connection I have with wilderness.
Thanks for the talk!
Thanks to you who have read this far!

If you want know some more about my photography you can find me here:

https://www.guidogazzilli.com/
https://www.instagram.com/guidogazzilli/